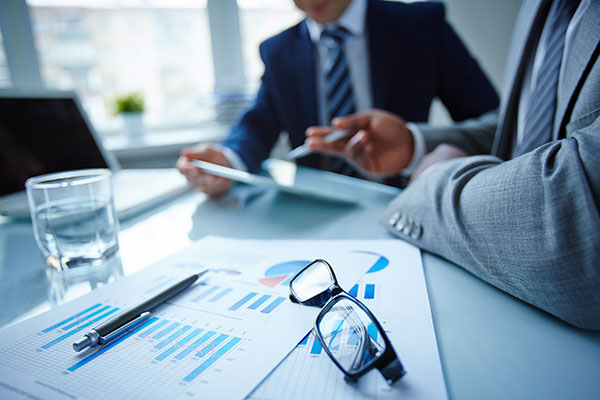 We pride ourselves on our ability to communicate effectively with our clients. As CPAs, we are not just tax preparers and financial statement auditors; we can be key advisors on your team to provide business information, advice, and solutions across a wide range of issues.
Business Succession Planning
Our primary goal is to help family-owned and closely held businesses maximize their success across generations. Effective coordination of the transition of your business to your successors is critical to ensure its continued success once you decide to remove yourself from the company's day-to-day operations. We can assist you and other members of your team in developing a strategically sound plan.
Internal Controls Assessment
A thorough understanding of internal controls and how they create value is critical for any organization, regardless of size. Based on our understanding of your organization and processes, we can recommend the appropriate level of controls, assess the design and operating effectiveness of internal controls that you currently have in place, and develop systems to monitor, analyze, and update those controls as needed.
Outsource Services
In a small business environment, replacing key staff can be a difficult task. We help bridge the gap when finding a replacement is not seamless in your financial staff. We can assist with day-to-day accounting functions onsite either part time or full time. We can also review resumes and perform initial interviews for financial staff candidates.
Payroll Reporting and Compliance
If you process payroll internally, quarterly and annual payroll reporting requirements can be time-consuming, confusing, and if not done properly, expensive and high-risk. We can prepare the required payroll reports based on the information you provide as well as ensure you remain timely and aware of the constantly changing regulations.
Accounting Software Implementation and Training
With the various computerized accounting software packages available for small businesses and individuals, selecting one that is right for you has become increasingly difficult. We can help you choose and implement the system that best fits your needs. Once it is setup and working properly, we can train you and your employees to operate it effectively. As with all services we provide, we are available year round to answer any questions that may arise. Our availability to assist you either on the phone or by visiting your office can prevent many wasted hours of aggravation and embarrassment.
Investment Guidance
We are able to provide you with wealth management advice and assist you in either developing a new portfolio or rebalancing an existing portfolio to best suit your current and future needs. Investing should not happen or be contemplated in a bubble; we can look at your entire situation and ensure that your retirement, estate planning, tax savings, and investing all complement each other.